Real time GLUX of all users

Sender: Deutschlandradio Kultur
Rubric: Electronic worlds
Air date: March 20, 2008
Author: Stephanie Kowalewski

Listen - Read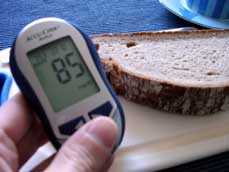 Fig. 1: Testing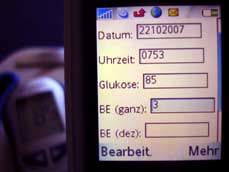 Fig. 2: Mobile Phone
Fig. 3: Apple iPhone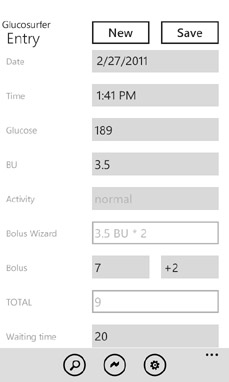 Fig. 4: Windows Phone 7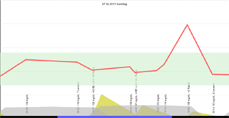 Fig. 5: Glucose progression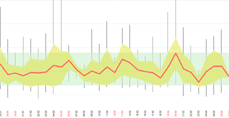 Fig. 6: Standard deviation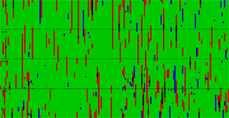 Fig. 7: Comparison of Days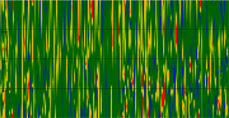 Fig. 8: Comparison of Days (Heatmap)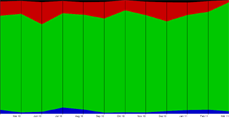 Fig. 9: Proportional Trend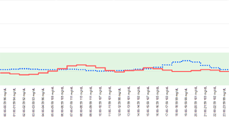 Fig. 10: Profile per Hour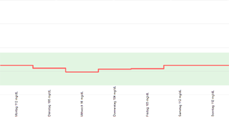 Fig. 11: Profile per Weekday
Like all people with Diabetes I am maintaining a diary for my blood glucose levels. Unfortunately the analysis of my handwritten diary turned out as very time-consuming. In the year 2006 I had the idea to replace my diary with a web site that can be used with my mobile phone. In the mean time this idea evolved to Glucosurfer.org and a small team is already working for the success of this non commercial project. Please click on Demo1 (insulin pen and Libre CGMS) or Demo2 (insulin pump) to experience the benefits of our system. In our ethical guideline we are commiting ourselves to treat your diary with great respect for your privacy.
Yours sincerely
Holger Schmeken
Type 1 Diabetic and Developer of Glucosurfer.org
Ambassador of the Diabetes Hands Foundation and TuDiabetes.org
You can follow us on Twitter and Facebook.
Please support us with your Donations.
Summary of our features

| | |
| --- | --- |
| Diary management in full anonymity | |
| Free of charge and financed by donations | |
| Share your diary with doctors, friends and TuDiabetes | |
| Access via Internet | |
| App for Apple iPhone - free installation or purchase | |
| App for Android - free download 2.2 / 4.0 or purchase | |
| Data import for Paradigm pumps (via CareLink) | |
| Data import for AccuCheck devices (via SmartPix) | |
| Data import for Dexcom CGMS devices (XML files) | |
| Data import for Abbott CoPilot (XML files) | |
| Data import for Abbott Libre (CSV files) | |
| Data import for Animas Ping (EZD files) | |
| Data import for SiDiary (CSV files) | |

Motivation for this project

Diabetes is a chronical condition where the patient is in charge of its positive progress. With Diabetes the insulin supply of the body is limited and therefore a central mechanism of the human metabolism is malfunctioning. Under normal circumstances the healthy body has a very sensitive and self-contained system to control the production of insulin which controls the blood glucose level. This control function must be carried out manually by people with Diabetes. They are in full charge of their blood glucose especially when they control their necessary dose of insulin themselfes. Many parameters and experiences must be considered to reach the same quality of metabolic reactions as healthy human beings. This is a fundamental difference to conditions that can be treated with more standardized medical treatments. The services of Glucosurfer.org are meant to simplify the treatment of Diabetes.

Drawbacks of the handwritten diary

All Diabetics will benefit from extensive documentation of their blood glucose levels. Typically this is done with a handwritten diary. As a result of dilligent blood glucose testing the number of diary entries can be extensive. Thus only few Diabetics bother to feed their diary to computer programs for analysis. By using the handwritten diary as the main source of information it is quite likely that important implications and slow changes will not be identified.

Replace your diary by your mobile phone

With Glucosurfer.org your mobile phone / smart phone will take the role of your handwritten diary. The phone is contacting Glucosurfer.org via Internet communication. The web site or App will ask for all the information necessary to manage your diary online. Diabetics count the carbs in their meals by measuring or guessing their amount. This amount is typically measured in bread units (short BU) or gram. For every bread unit a certain amount of insulin must be applied. This amount is called BU factor (or I:C respectively). With Glucosurfer.org you can define BU factors for every hour of the day. You enter the number of bread units that you are planning to eat into your phone. Combined with your current blood glucose level the system will calculate the insulin dose with your BU factors. This recommendation can be accepted or changed. At the end of the input process the entry will be saved in the database of Glucosurfer.org and can be immediately analyzed. The following YouTube movie will show you the input process on a very simple mobile phone:



Useful visualizations

We create very usefull visualisations of your diary. There you can see if certain outliers happen systematically. A patient where the midday BU factor is to low will experience higher blood glucose levels in the afternoons. Our diagram "Glucose - Comparison of Days" will enable you to identify these outliers. Therefore you or your diabetologist can think about the cause which will lead to the idea of increasing the midday BU factor. One week later the same diagram will show that the number of outliers has decreased. This fast identification of systematic problems is one of the key benefits of Glucosurfer.org.

Analyse your diary with your community

We designed Glucosurfer.org in a way that allows you to share your diary with others. A share is just a web link that leads others to your diary. You can use these links in e-mails or postings to newsgroups like alt.support.diabetes or TuDiabetes.org. Your community will take a look at your diary and perhaps you will receive the right advice to solve your problem. This is the positive community experience that we are aiming at.

Next you will find an example of this type of link that will lead you to my diary. Like Google Maps you can move the diagram with your mouse:

http://www.glucosurfer.org/goto?diagram&language=en&user=278&share=3788281

Success with Glucosurfer.org

Our services are in daily use for more than a year now. All the participating Diabetics could improve their blood glucose levels. The proportion of blood glucose levels higher than 200 mg/dL has been reduced - for some patients significantly. Furthermore the proportion of levels between 140 and 200 mg/dL has decreased whereas the levels below 60 mg/dL have only slightly increased. This positive development is reflected by the HbA1c which improved at an average of 0.2. This is an remarkable achievement for Diabetics with good blood glucose control.

Benefits for the Diabetes research

Your diary data is maintained in an anonymous state. Therefore it can be used for the Diabetes research if you are willing to participate. The Institute for Diabetes Research at the St. Franziskus-Hospital in Münster will use your long term data to improve the treatment of Diabetes. If you work in the research field do not hesitate to contact the Institute for cooperation.

Your participation

The core functionality has already been implemented. We would like to invite you sincerely to use our service in your daily activity. You can follow the evolution of this projekt through our Blog. There you can give your feedback about problems or enhancements by posting a comment there. Furthermore you can contact us straightforward via e-mail.

Your security

Despite of your annonymity you should always communicate via SSL encrypted communication. For this purpose we use SSL certificates of the certification authority RapidSSL. Most browsers already accept this certification authority and will allow encrypted communication.

Important Remark

The following paragraphs about the legal conditions of using this service are necessary to protect our service. You must accept these conditions to continue with the use of the service. Thank you for your understanding.

Our Disclaimer of Warranty

THERE IS NO WARRANTY FOR THE WEB SERVICE, TO THE EXTENT PERMITTED BY APPLICABLE LAW. THE COPYRIGHT HOLDER PROVIDES THE WEB SERVICE "AS IS" WITHOUT WARRANTY OF ANY KIND, EITHER EXPRESSED OR IMPLIED, INCLUDING, BUT NOT LIMITED TO, THE IMPLIED WARRANTIES OF MERCHANTABILITY AND FITNESS FOR A PARTICULAR PURPOSE. THE ENTIRE RISK AS TO THE QUALITY AND PERFORMANCE OF THE WEB SERVICE IS WITH YOU. SHOULD THE WEB SERVICE PROVE DEFECTIVE, YOU ASSUME THE CONSEQUENCES OF ALL EMERGING SIDE EFFECTS.

Our Limitation of Liability

IN NO EVENT UNLESS REQUIRED BY APPLICABLE LAW WILL THE COPYRIGHT HOLDER BE LIABLE TO YOU FOR DAMAGES, INCLUDING ANY GENERAL, SPECIAL, INCIDENTAL OR CONSEQUENTIAL DAMAGES ARISING OUT OF THE USE OR INABILITY TO USE THE WEB SERVICE (INCLUDING BUT NOT LIMITED TO LOSS OF DATA OR DATA BEING RENDERED INACCURATE OR LOSSES SUSTAINED BY YOU OR THIRD PARTIES OR A FAILURE OF THE WEB SERVICE TO OPERATE WITH ANY OTHER SERVICES), EVEN IF THE HOLDER HAS BEEN ADVISED OF THE POSSIBILITY OF SUCH DAMAGES.